According to reports, Black Clover Manga will take an extended break once the Spade Kingdom Invasion storyline concludes with Chapter 331.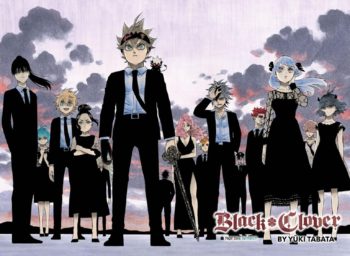 Black Clover is approaching its last arc, and the creator is taking a break to prepare for it. The more great they are, the harder it is to watch them disappear.
Black Clover Manga Hiatus News
Yuki Tabata, the author of the Black Clover manga, announced today that he will take a three-month break from writing. After this week's publication of the manga's most recent chapter, there will be a break. We hope Tabata can get some rest because the Black Clover manga has never taken such a long break.
The manga will return to finish its last chapter, which will bring Black Clover to a close. What began as a 2015 Naruto ripoff is now a popular shounen title. The series comprises 32 Japanese volumes and spans 7 years of manga art. It is one of the biggest shounen titles presently being released, with the English volumes catching up in late June.
Thoughts on Black Clover Spade Kingdom Invasion Arc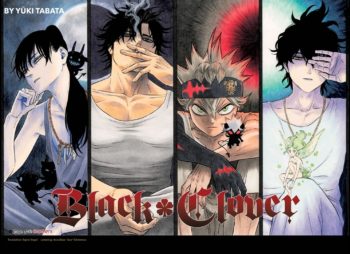 Let's take a look back at the most recent arc, which will finally come to a conclusion in the following chapter, as Tabata works on the series' final arc. The enormously popular Elf Reincarnation Arc, which was regarded as one of the best in the series, was followed by the Spade Kingdom Invasion Arc.
This plot arc, which began back when Asta was jailed for having ties to a devil, saw the introduction of several new characters. Dante and Megicula to Nacht and Lolopechika. Both those who aided and opposed our heroes were numerous.
Iconic Moments From the Arc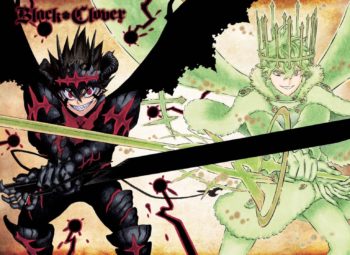 The passing of Yami's katana was among the most recognizable events that would be remembered in shounen history. When Yami was kidnapped, all that was left of his once-valuable and indispensable katana was. Asta adopted the katana as a part of his armament in order to uphold his legacy and imitate his teacher.
Asta was given the katana by his lord once the conflict was done, with Lucifero at his feet. This brought to mind numerous scenes where the torch is passed on.
The trip of Asta was also notable for Liebe and Nacht. Asta was relieved to meet Nacht, another mystical knight who carried demons on his back. Nacht, however, was much more than just a familiar face; by helping Asta create his demonic alliance, he served as the entrance to Liebe.
Although not officially stated, Lucita was suggested to be Asta's mother. Asta and Liebe are related through the bond of brothers. Not simply because of Lucita, but also because of the common road and feeling left out.
Asta will now be taking a vacation from shounen after so many incredible experiences and a significant victory. But when he comes back, it will be the final arc, bringing the story to a satisfying end before departing from shounen. It will be interesting to see what Tabata has to offer for the conclusion.