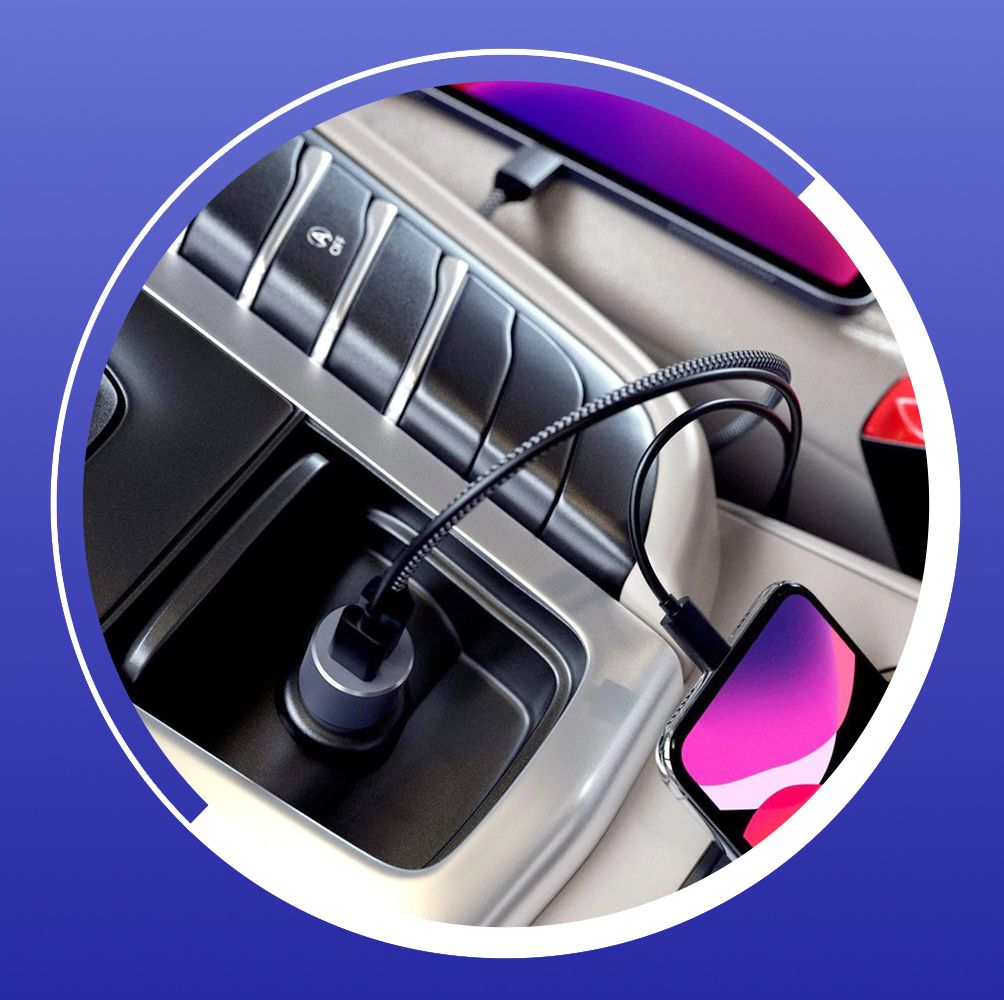 One of those devices that you probably haven't given much thought to is a USB car charger. And why should you? They're all quite similar, don't you think? Wrong!
Today's chargers use a new industry-standard connector called USB-C, which charges smartphones significantly faster than the USB-A port on your vehicle charger from a few years back or even the one that is built into your car. So quickly that it would take just 30 minutes to fully charge your phone from 0% to 50%. Additionally, modern USB-C chargers are powerful enough to recharge some computers as well as tablets.
WHAT TO THINK ABOUT
You might believe that any auto charger you buy at the shop or get from Amazon would do the trick, but there are a few more options available than you might expect. The following are the things to consider when looking for a USB car charger:
Your best option is to purchase a car charger with two or more ports because they are reasonably priced compared to single-port chargers and, of course, because you can recharge two devices at once (eliminating any roadside tiffs with your loved ones about whose turn it is to charge up.)
Keep an eye out for USB-A, USB-C, or even a combination of both connections. Older devices can use USB-A connectors, although they have slower charging rates. Tablets and laptops that require a lot of power can be charged using USB-C connectors that allow fast charging.
Powered By
The highest amount of power that a charger can deliver to your device is known as power output. If you intend to use the charger for a tablet, you should acquire a 45-watt charger, but you'll probably want one that supports at least a 20-watt power output. Chargers with an output of between 65 and 100 watts are necessary for larger laptops.
A car charger that supports USB Power Delivery (USB PD), a charging standard that permits quick charging through USB-C, is what I advise acquiring.
Cables
Because you can switch out different cords to charge a variety of gadgets, car chargers with detachable cables are practical. Avoid using automobile chargers that have built-in cables because you will need to replace the complete charger if the cable breaks or stops working. In addition, it's crucial to keep in mind that most automobile chargers don't come with cords while we're on the subject. If you use an iPhone, you'll need a USB-C to Lightning cable for chargers with USB-C ports.
I compared and researched 30 various models to find the finest car chargers available, and I selected the top five for this list, along with a few others that I personally adored after testing them in my own car.
1 Power Delivery of 45 Watts Certified by RoHS, CE, and FCC, Type-C Car Charger Comes With USB-C
45 W USB-C and 12 W USB-A ports
Size: 3.3 by 1 by 1 inches
Although the 45-watt charger from Nekteck is not the most potent available, it is the finest for the majority of customers. It's one of the few solutions that comes with a high-quality USB-C cable that you may use to recharge your Android smartphone or tablet.
Users of iPhones should purchase a USB-C to Lightning cable if they don't already have one. You may get 50% increased battery life in just a half-hour by using the charger's USB-C connector.
A 45-watt USB-C port on the Nekteck makes it easy to quickly charge your smartphone, tablet, or even a small laptop. It also has a standard 12-watt USB-A connector that may be used to charge an additional device.
2 The blue LED indication on the PowerVolt PD40 Dual-Port USB-C Car Charger lets you know when it's functioning. It has a 3-year warranty.
Not the strongest
Key Specs
20-watt USB-C and USB-C ports
2.6 x 1.2 x 1.2 inches in size
Consider the Scosche Powervolt if you need lightning-fast charging for your USB-C-charging devices that you use the most. Dual USB-C ports that can each deliver 20 watts of power and built-in circuitry that guards against overcharging and overheating are features of this charger.
Since the charger is four times faster than a typical 5-watt charging brick, you can charge a smartphone's battery by more than 50% in just 30 minutes. It's important to note that no charging wires are included with the Scosche. Regardless, it's a dependable, compact, and powerful car charger.
3  20-watt boost charges Lightning to USB-C cord with MFi and USB-IF certification included with USB-C PD Car Charger
backed by a $2,500 Connected Equipment Warranty and a 3-year warranty
There are better ways to recharge computers and tablets.
Key Specs
20-watt ports USB-C
2.1 x 0.8 x 0.8 inches in size
For more than 30 years, Belkin has produced accessories and has collaborated closely with Apple ever since the iPod era. The company uses top-notch components in all of its products, and they are rigorously tested. Belkin's guarantee even covers damage to your connected devices up to $2,500. In essence, what I'm saying is that you may choose a Belkin vehicle charger with confidence.
Specifically made for Apple products, the BOOSTCHARGE USB-C PD comes with a 4-foot MFi-certified USB-C to Lightning connection. You can save money by purchasing a solo charger if you don't require a charging wire.
For those wishing to charge a smartphone, this is a secure pick because the charger offers an output of 20 watts. However, because tablets and laptops require larger power outputs, I wouldn't suggest using it to recharge them.
4 Type-C PD Car Charger Adapters, 72 Watts
The strongest dual-port charger available (cables not included)
Key Specs
60-watt USB-C and 12-watt USB-A ports
Size: 3.3 by 1 by 1 inches
Unmatched charging performance can be found in this Satechi car charger. Its internal USB-C port produces 60 watts, which is more than enough power to fully recharge a 14-inch MacBook Pro. Although most users won't want this much power, it's a great option if you want to charge a laptop or tablet quickly. I like that it also has a USB-A port so you can simultaneously recharge two devices.
The gadget has built-in short circuit and over-temperature protection for a little extra peace of mind. The car charger is available in black or white and has a one-year warranty. It's important to note that no charging cables are included with the Satechi.
5 The -Watt USB-C DC Travel Adapter has a long cord that is useful for working in the back.
a powerful 65 watt output
There is no removable USB-C cord.
larger than alternative chargers
Key Specs
Adapters: 65-watt USB-C
2.76 x 1.57 x 2.36 inches in size
I suggest this Lenovo car charger if you usually work in your car and need a little bit more juice. The 65-watt output it provides is the most power I've discovered from a respectable manufacturer.
A few car chargers with power outputs of 100 watts or more are available on Amazon, but none of them are worth recommending because they don't employ high-quality parts and aren't properly certified. Thus, using them is dangerous.
You can use the Lenovo to safely charge laptops, including the 16-inch MacBook Pro, at 65 watts. Of course, you may use it to charge a portable battery, a smartphone, a tablet, or a Nintendo Switch.