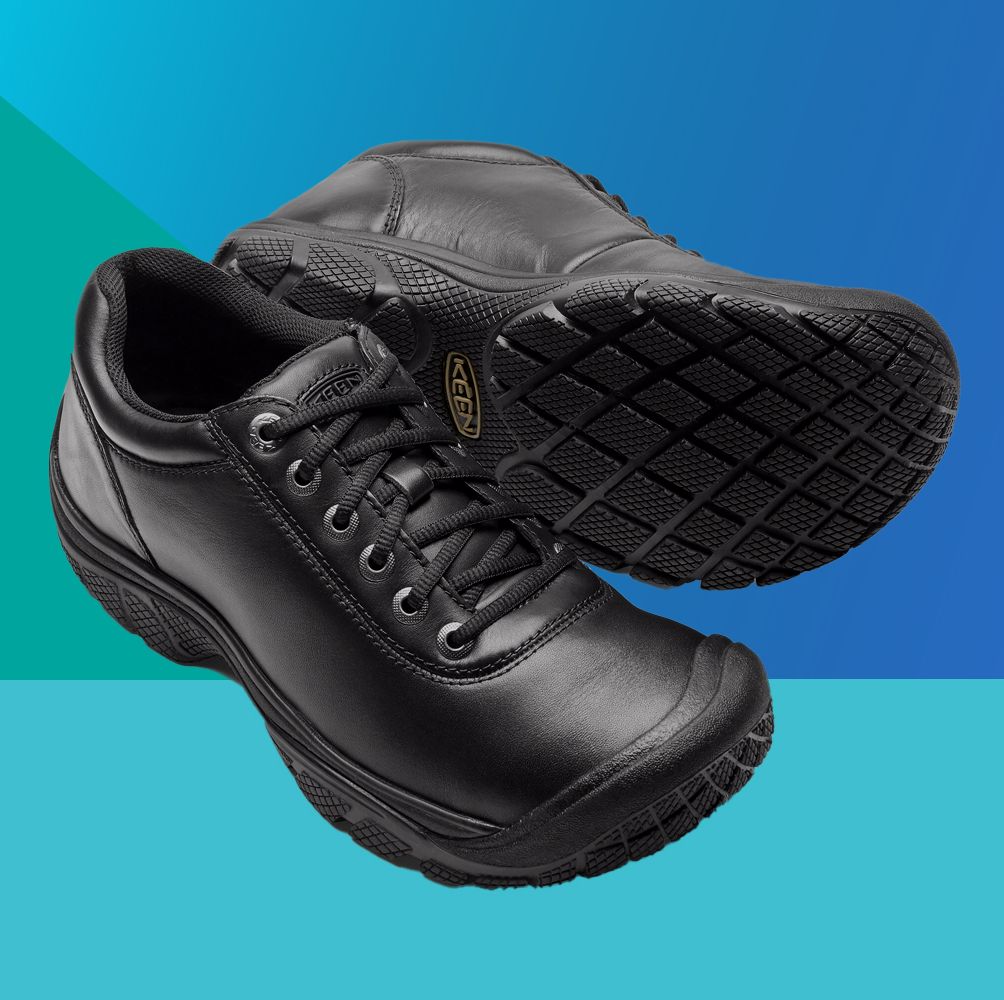 One of the most essential employment requirements, whether you work in a kitchen or food service industry full-time or as a volunteer, is to arrive at work wearing the proper footwear. Kitchen shoes shouldn't be a colloquialism for your oldest, most worn-out pair of sneakers, just like garden shoes shouldn't be.
To learn what to look for when purchasing a pair of kitchen shoes, we spoke with various experts in the field.
WHAT TO THINK ABOUT:
The best kitchen shoes must prioritize comfort and safety, as almost any employee of a restaurant will attest. That implies that the exterior design is just as significant as the interior. Smokey Grill BBQ owner and grillmaster Bobby Pritchard offers the following advice: "First, the shoes should have a nonslip sole to avoid slipping on wet areas."
Another item to consider is the comfort of the soles and other inside elements of the shoe, particularly if you have plantar fasciitis and require additional arch support. "You can get clogs that have memory-foam soles so that it seems like you're standing on a cloud even after a 12-hour shift," says Michael East, a seasoned professional cook and CEO of Griddle King. Additionally, ventilation is essential since your feet need to breathe.
A waterproof construction is a further feature that may be crucial for your job, given that spills and splashes occur continuously throughout the day. If your shoes get really dirty, it will be simpler to spray them out or wipe them off if they are constructed of or covered with water-resistant materials.
Finally, the list of aesthetic needs is typically somewhat condensed. Back-of-house staff is frequently required to wear black, closed-toe shoes in kitchens. Even though your workplace may have a different color restriction, we've simplified this article to only cover black shoes.
Check out our guide to the best kitchen shoes while keeping comfort, support, and even a little style in mind.
1 On The Clock Clog for Men
Kitchen areas benefit from the build's comfort, traction, and water resistance.
Affordable
Sizes are tiny.
With Crocs, you really can't go wrong. These unisex kitchen shoes provide the waterproof wear, non-slip grip, ease of washing, and insole comfort you need if you're on your feet all day. Additionally, they are strong; reviews from the restaurant, hospitality, and healthcare sectors all vouch to their long-lasting quality and adore how reasonably priced they are.
This is also the kitchen shoe that Michael East cites as his favorite. I personally endorse and will never wear anything other than the Crocs On The Clock Work Clog. They have excellent traction and are really comfy. Additionally, they include a non-slip heel, which is crucial for kitchen workers.
Just keep in mind that Crocs shoes typically have odd sizing; some reviews claim that they run small, so if you decide to go with this option, you might want to size up.
Specifications Important Sizes
Males 4-13; Women 6-15
2 Women's XP, 2 2.0 Black Pull Ups Waterproof
offers superior arch support and comfort overall.
both ordinary and wide widths are offered.
Pricey
Dansko is yet another kitchen shoe manufacturer that the pros recommend. They cost a little more than Crocs, but they have more traction and arch support, and they seem a little more fashionable.
These women's shoes (also offered in a men's version) are cozy and convenient to wear because of their water-resistant leather shell, plush insole, and curved rocker bottom. Bartenders and baristas who have written reviews and work in the restaurant sector attest that these shoes break in quickly and endure for years without creating aches and pains.
Chef K.C. Gulbro, proprietor of the Geneva, Illinois, eateries FoxFire and Copper Fox, also favors wearing these in the kitchen. According to him, the Dansko brand is the pinnacle of kitchen footwear. It is a well-made shoe that is strong, cozy, light, and stylish. They are ideal for the lodging sector.
Specifications Important Sizes
Females 4.5-13 (normal and wide)
3 Black Flex Advantage Slip Resistant Mcallen Slip-On for Men
incredibly comfortable and breathable sneaker for all-day wear
Brand that is reasonably priced
not watertight
Don't sleep on Sketchers first and foremost if you desire comfort! This line of kitchen footwear includes slip-ons and sneakers, and while they may not be particularly sturdy, they are perfect for front-of-house staff members or servers who are frequently on their feet.
These flexible, breathable slip-on shoes for men (also available in a similar style for women) contain a non-slip tread and an insole that "feels like memory foam." Although they don't have the same rugged exterior as others, their flexibility makes them incredibly pleasant to walk in. Keep in mind the trade-off that they are washable but not waterproof.
Longtime restaurant server Sonya Murray promotes Sketchers as the brand that has all the features she needs in a pair of cooking shoes. "I have tried every kind of shoe after having a good 20 years of hospitality expertise, mostly serving… My favorite brand of shoes, I must admit, is Sketchers. With any style of shoes from this company, you truly cannot go wrong.
Specifications Important Sizes
Men's 7-16 (normal and wide) (normal and wide)
4 Oxford  Men's PTC Dress
looks subtle, fashionable, and businesslike in any field.
Unbreathable construction.
KEEN is the brand to choose if you want kitchen boots that look beautiful and feel comfortable. The PTC Dress Oxfords are not cheap, but they will endure a very long period even if routinely worn for over ten hour days.
The oil-, slip-, and scratch-resistant rubber outsole of these men's shoes (also available in a women's version) is complemented with a removable, comfy footbed composed of recycled plastic, cork, and memory foam. The leather is water-resistant and wipe-clean.
Reviewers with bunions and foot pain who work in restaurants and grocery shops, as well as those with office jobs, enjoy how supportive and long-lasting these shoes are. The main drawback, according to them, is that the design isn't extremely breathable, so your feet could become perspiring.
According to one reviewer, "As a chef, I need good work shoes; the demands and extremes necessitate great footwear. The PTC Dress Oxfords, which I discovered here, are a vast improvement over my prior slip-on shoes. While wearing shoes with laces while working is not my favorite thing to do, I was pleasantly surprised by how comfortable and mobile they were.
Key Specifications Men's 7.5-13 Available Sizes
5 Chelsea Work Boot
Superior foot protection is provided by steel-toe construction.
Upper with nonslip tread that is heat, water, and oil resistant.
not ideal for running about in because it is heavy.
Purchase a pair of Blundstones if you want the best foot protection possible. the Blundstone BL990 Work Chelsea Boot in particular.
The upper shell of these unisex cooking shoes is not only water- and oil-resistant but also heat-resistant against temperatures up to at least 572 degrees Fahrenheit. They also have a steel-toe cap to protect your feet from sharp objects and heavy drops. The footbed is shock-absorbing, and the outsole is slip-resistant.
These tough boots receive high praise from chefs as well as firefighters, concrete workers, and motorcycle riders. One user says, "I adore these boots; they're quite sturdy, and I feel like they'll keep me safe from any dangers in the industrial kitchen I work in."
These shoes, it must be said, take a little longer to break in and aren't the best for people who walk around all day due to their weight. These offer protection and support that beyond pretty about anything else on the market, though, if you prefer to remain seated while working in the kitchen.